Art therapy
Art therapy is a form of expressive therapy that uses the creative process of making art to improve a person's physical, mental, and emotional well-being.
Cognitive behavorial therapy
Cognitive behavioural therapy (CBT) is a talking therapy that can help you manage your problems by changing the way you think and behave.
ACT – Acceptance and Commitment therapy


ACT stands for Acceptance and Commitment Therapy, a new form of Behavioral Therapy. Within ACT clients learn to stop the senseless fight with unpleasant thoughts, emotions and physical sensations. This enables clients to focus their attention on the things that they really find important in life (values).

Psychological counselling
Psychological counseling uses theoretical concepts with the latest scientific breakthroughs in the behavioural health field in a practical, useful manner within a therapeutic or educational setting.
Parenting counselling
Parenting counseling is a type of psychotherapy that helps parents cope with child-related challenges and difficulties.
Mental health support group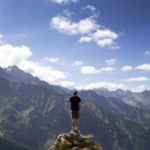 The goal of a support group is to help you cope. You join a support group when you realize that your usual coping skills are not enough to help you through a current difficulty in your life and that you need more support than your friends and family can provide.